Unlike other membership plugins you don't have to profit just from selling subscriptions. There are other ways you can profit from this plugin too
Gain Instant Authority

Having a member site skyrockets your online presence. It instantly makes you an authority in any market you choose
Anyone nowadays can put up a website, get some articles thrown together, put some ads on the site and suddenly call themselves a 'marketer'
What keeps people engaged? What makes them want to return?
The minute you close your content off, it makes people want it more. It increases the perception of the value you deliver
Even if the content is free and they simply have to register to get access, you have created a way to keep your new members coming back again and again
Hyper Lead Generation

Using a free membership system it's like the old squeeze page concept on steroids.
People are tired of squeeze page type marketing. They know you just want their email address to send them offers.
And how many times have you gotten fake emails just so they can get your "ethical bribe"?
Once you begin to deliver your lead magnets via a membership system your subscribers mentality changes
No More Fake Emails – If they do they don't get access
Trained To Click Out Of Your Emails and visit your site sending you traffic on demand
View You As An Authority with valuable content and are much more likely to buy from you
Marketing is as much psychology as it is tactics. Once you understand how to push people's buttons, they will happily click on yours, including those big shiny Add To Cart ones
(Did I mention Fast Member will automatically insert your buy buttons for you already linked to your payment system of choice?)
No Product Needed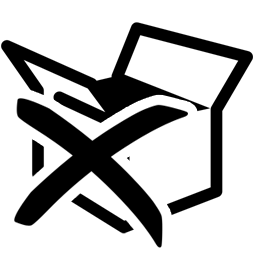 Do you realise you can even have a member site without ever needing a product
How? It's simple…
Using the above registration technique you would just have people sign up for your site to read the articles and content. Then you can place banner ads and send them offers in a newsletter
You will be surprised at the kind of response you get over just the normal squeeze-page subscribers
This is the easiest way to begin earning from your membership site. You can have it up and running within minutes once you install your copy of FastMember
Bonus Mindmaps

Complete set of Mind Maps detailing all the options for the plugin so you can have acomplete overview of the Fast Member System. This will accelerate your knowledge of the plugin settings and you can plan out your membership site from the start


Bonus Webinar

We recruited Nij Naik one of the UK's leading online coaches to deliver webinar based training to buyers of the Fast Member system. Nij is head coach for the exclusive Six Figure Mentors community and he has experience delivering webinars on a number of internet business related topics
Nij runs a series of successful membership sites in a wide variety of niches and has helped turn SFM into a 6 figure a month business. In this exclusive recording he reveals hints and tips about how to run a successful member site. This webinar set's new standards for online training and we want you to be a part of this
If after using the Quick Start Wizard you decide you would still rather do things manually, building sites by hand, you can ask for a refund. Rather than build your sites in less than a minute you can choose the hard way, we have no problem with that. Just ask and we will refund you in full. We'll be polite and professional about it at all times.
You have a full 60 days. It takes less than a minute to build member site with this software. So even if you screw around you still have time to check out the entire product, build a membership site and get the content inside it.
If you go fast enough you could even be earning income with your first membership site, using this plugin, before the guarantee period is even over.