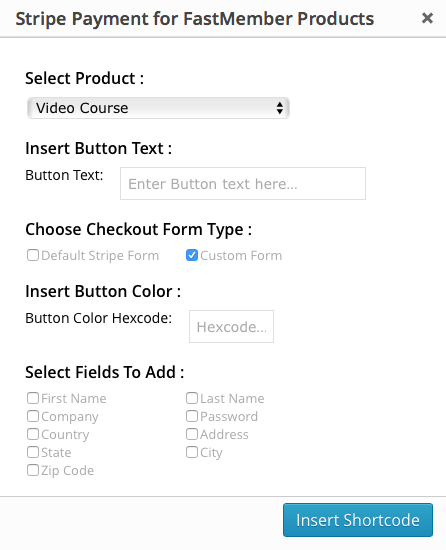 Fast Stripe supports any of the following payments
Trials
Subscriptions
Installments
Single products
Embeded Custom Check Out Forms
Gives you a customizable embeded check out form which can be added to any WordPress post or page
Simple Check Out Forms
Lets you simplify the check out form giving you the option to reduce the input fields needed to buy down to just an email address.
User Self Registration
Let users register at point of sale by asking them to create a password directly on the payment form. This will give your buyers more confidence knowing they can access their products as soon as they've paid.
Instant Buyer Access
Log your buyers in directly after purchase, reducing the likelihood of refunds or support issues from misplaced passwords or lost welcome emails.
Unlimited Order Forms
Creates an unlimited number of order forms so you can A/B test your best converting check out pages. Split test as many variations and designs as you need to make the sale.
True One Click Upsells
Using our unique Fast.4S One Click Technology, Fast Stripe gives you the power to offer true one click up-sells, cross-sells and down-sells, at any point in the future after the buyers first purchase.
$49.00Add to cart