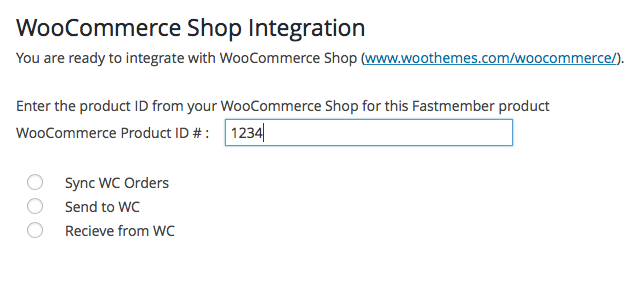 Send orders to WooCommerce from FastMember
Send orders to FastMember from WooCommecer
Sync orders to receive either way
sell subscriptions via FastMember and link to WooCommerce products
Generate WooCommerce invoices for FastMember products
Grant access to FastMember protected content or files after WooCommerce order is fulfilled
Now you can use the FAST subscription engine to sell WooCommerce products on a recurring basis. When the product is purchased through Fast Member a new WooCommerce order is created and a WooCommerce invoice can be sent as usual.
Fast WooMember also works in reverse, allowing you to list and sell your digital products as usual through your WooCommerce store and then and granting your new customers access to both FastMember protected pages, posts or files and the drip fed content.
$29.00Add to cart