Free Products can be created for different purposes including Free Memberships, Site Registrations, Pre Checkout Registrations, Product Upgrades or for adding members to Autoresponders.
You can also combine any of these uses (for example a Site Registration which also adds the member to an Autoresponder)
Free Memberships

A free Membership is created using a Free product and associating any number of pages, posts or files to be protected as part of that product in the same way you would with a paid product.

Site Registrations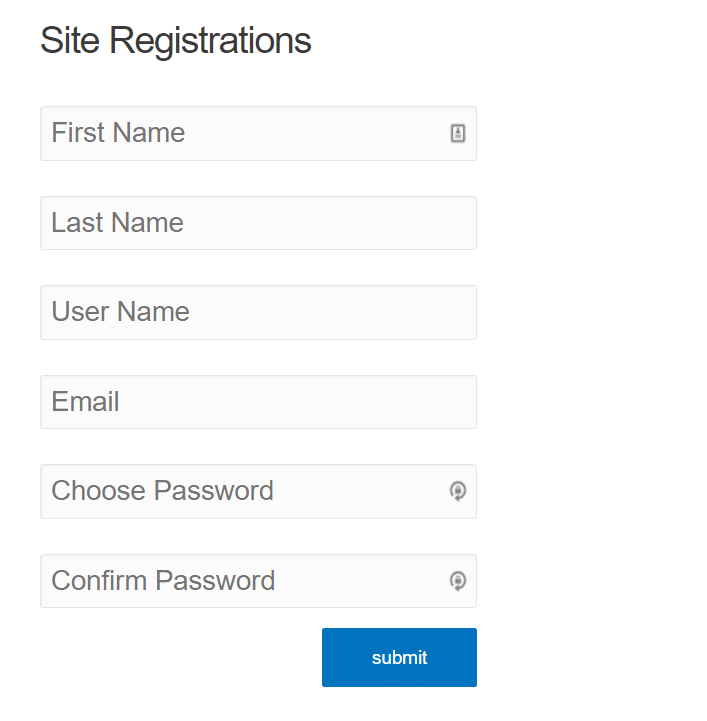 A Site Registration is a Free Product created solely for the purpose of allowing members to register on your site. The content they get access to will be very minimal and may just be the basic members area pages such as the members home and their account page. They will either have to purchase or perform some kind of action to get further access to content.

Pre Checkout Registration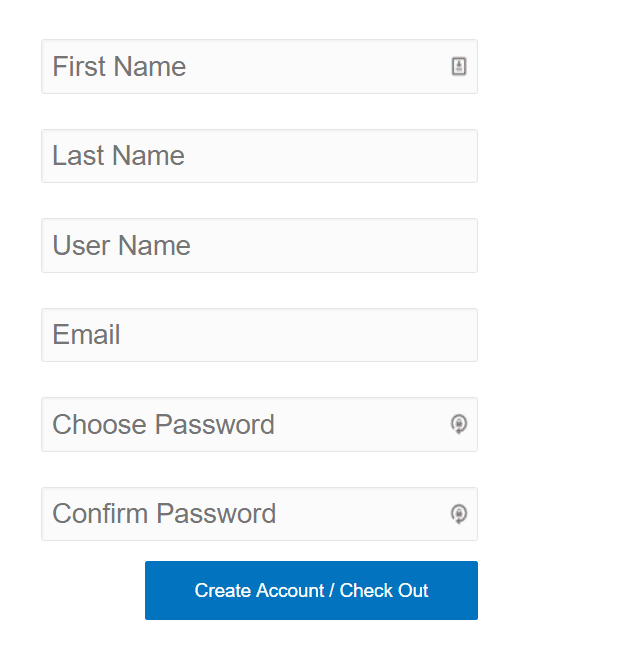 The Pre Checkout Registration is used to allow your customers to create an account at the time of purchase. This can be used as part of a 2 step checkout process, where you redirect them to the payment form / button after registration. The Pre Checkout Registration can solve 2 issues

This allows your users to create an account at the time of checkout. This can be used to minimise any problems with access after payment as the member can either be logged straight in at the account creation step or you can let them set their own password instead of letting the system generate it. This saves any potential issues with users losing the welcome email with login details (it happens, even with the best email delivery service)
It also allows you to follow up with any shopping cart abandons. You can create a followup email series which goes out to the users who register, but do not purchase. You can then remove them from this series once they purchase.
When adding the form for the Pre Checkout Registration you would set the thank you page as either an order confirmation page with the actual payment button added or use the generated Fast Member paylink to redirect straight to the payment processor. You can view a full tutorial here on how to set this up
Product Upgrades – The Upgrade Button


You can offer bonus products or upgrades that are only available to members of certain products. By using a free product and the 'Upgrade Button' your members simply have to click a button to get access to that product.
This can be used as a way to monitor if your members are accessing certain pieces of content. You can even trigger an new autoresponder series once they hit the upgrade button and get added that product.

Autoresponder

A Free Product can be used purely as registration product for both the internal Autoresponder and any of the integrated Autoresponder services.
Once someone has signed up to the free product they will be added to the Autoresponder you have setup and then you can follow up with them as needed.
Adding Members To Free Products
Members can be added to Free Products with the use of the Registration Form Shortcode. You can view the detailed Registration Form tutorial here.