If you want to sell access to content or products for download without requiring a subscription then you can use a One Time Payment product.


This is ideal for 'tripwire' offers, up-sells, down-sells, cross sells or any other situation where you simply wish to make an offer without a recurring payment.

NOTE: If you wish to create a One Time Payment product with a free trial then you will use the subscription settings with a trial but only one instalment. View the full Subscription Settings tutorial here.
When selecting One Time Payment you will see an option for the Price and also an option to run a Dimesale.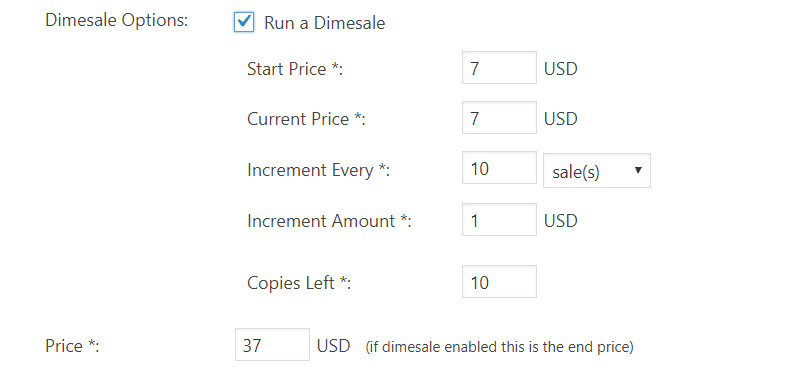 The Dimesale will allow you to run a sale which increases the price by a number of sales or by a timeframe such as minutes or hours.

You can read the full Dime Sale tutorial here.
If you set the One Time Payment product to '0' it will create a free product, however you will get more options with the actual Free product type.

View the full tutorial for Free Products here.