14 Features To Create A WordPress Membership Site That Sells
Fast Member is packed with features which will help you sell your products and services online.
The following 14 features are some of the most sought after by marketers and product creators when deciding which membership platform they use to sell their content.
We're sure you'll see see how these Fast Members features will help you make more sales.
If you have any questions feel free to use the contact form or open the chat box on this page.
Dave @ Fast Member
1. A Site Which Sells From Anywhere
The more places you can sell your products from the better. PayPal and credit card should be the minimum of accepted payment methods.
For maximum exposure also consider integrating with affiliate networks such as JVZoo or ClickBank.
If you can add payment buttons and links to other websites in your network, or directly into your marketing emails, this will give you more powerful options for selling across multiple platforms and devices.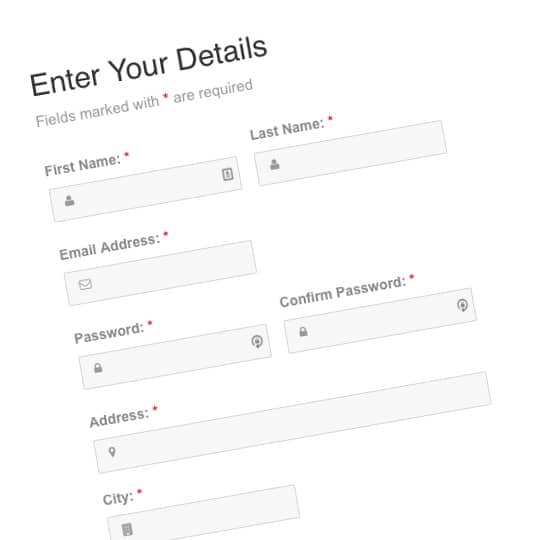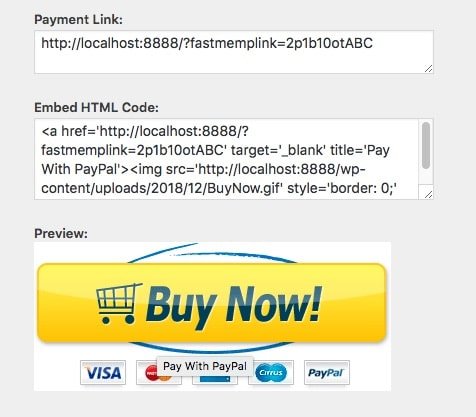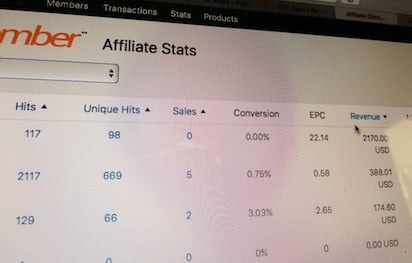 2. Creates Multiple Products & Membership Levels
If you are planning on having a membership site which has different levels (ie where members upgrade from one product to another), then there are two important considerations.
Will your membership products be tiered or unique?
For example if you have 3 levels, Free, Silver and Gold, tiered vs unique would work in the following way.
Tiered

– your membership levels are linked to one another so any content which is part of the Free product can be made available to both the Silver and Gold levels. However the content from Silver is only available after they buy. Likewise the content for Gold is made available after they buy.

However if they buy Gold first without buying Silver (or joining for free), they would also get access to both the Free and Silver levels.

Unique

– the content for each level is entirely independent  so access to each product would require a separate purchase. This kind of setup is suitable for a site which sells digital products which are not linked to one another.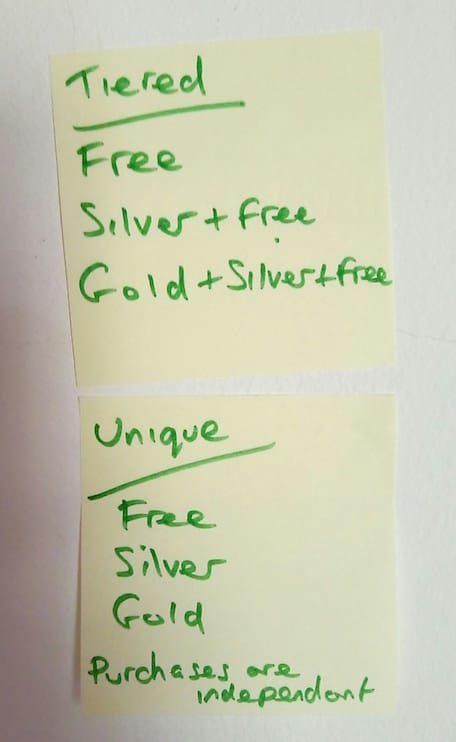 This also works for any bonus products you plan to include as part of your higher priced offers and also wish to sell separately.
Fast Member's flexible product management also leads us onto our third point on how to deal with upgrades
3. Allows Seamless Product Upgrades
You do not want members juggling multiple logins and passwords after each purchase. Instead you want a super easy and seamless way for existing members to be easily upgraded from one product to another.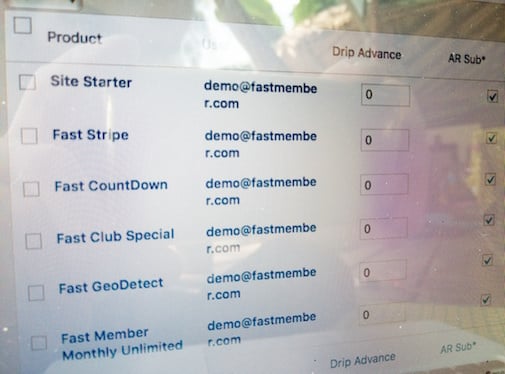 4. Offers Members "Self Service"
After subscribing for access to your content, can your members manage their subscriptions and billing details themselves?
This alone can be a massive timesaver potentially shaving off a huge amount of support requests each month.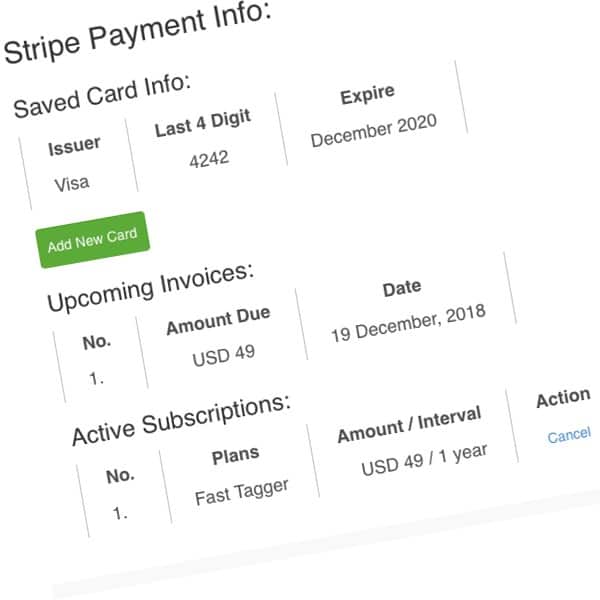 5. Effortless Autoresponder Integrations
Integrating with autoresponder services such as Aweber, GetResponse or Active Campaign needs to be effortless for your follow up and marketing emails to run smoothly.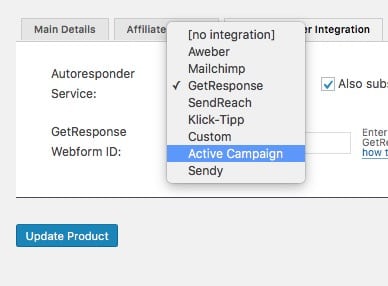 6. Quick & Easy Content Protection
Another important thing to consider is how easy is it to protect and deliver the content you sell?
Ideally you want a system which lets you bulk protect existing pages or posts instead of having to add them one by one (which becomes a nightmare when you have a large site).
7. Versatile Drip Feeding
If running a subscription based membership site you may also wish to think about how to gradually drip feed the content you sell to your members.
Does the software makes this possible? If so how does it handle it?
On a product by product basis?
Or do you have get more control down to individual pages, posts and files?
Taking it further, can you drip feed individual pieces of content within the same page?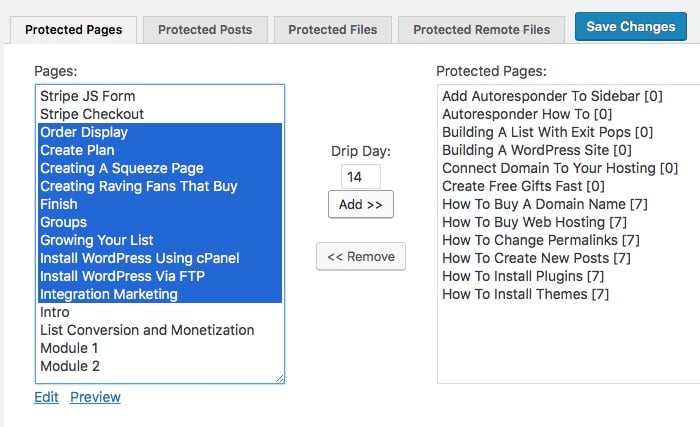 8. Secure File Delivery
Next consider any downloads you need to deliver to your members. What happens if someone shares the download links? Can you protect your downloads from being leached easily?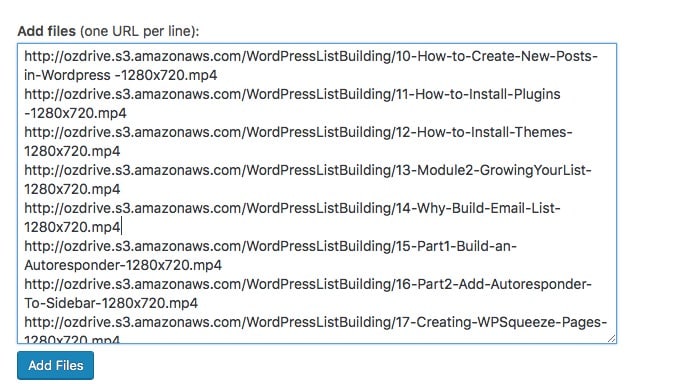 9. Sending Email Notifications
Along with the usual product welcome emails, there are other notifications you may wish to send out.
Typically these will come from your membership site instead of your marketing email service provider.
To ensure the best deliverability of these emails you absolutely should consider a dedicated SMTP service (especially if you are using shared hosting)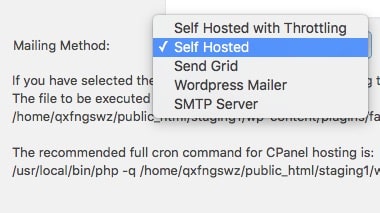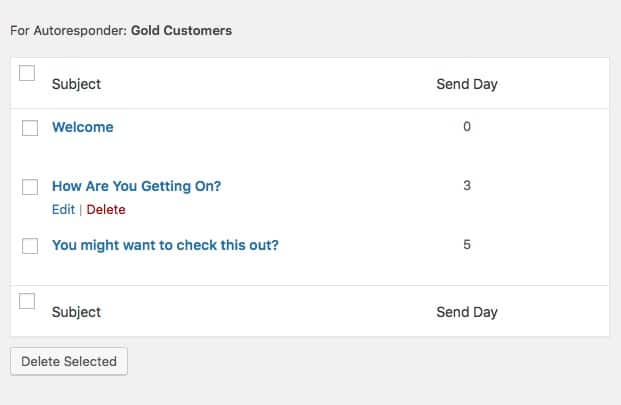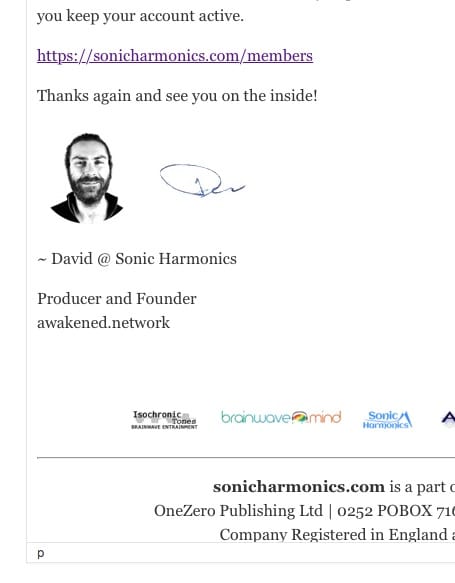 10. Fully Automated Setup Technology
Another important, but often overlooked aspect is the actual setup of the membership software. You do not want to spend hours repeatedly going through settings each time you add new products.
A big time saver is to pick a plugin which has a setup wizard built in. This will get most of the tedious setup work out of the way for you.
You can then get on with the rest of the site building with ease and ultimately have more time to make sales.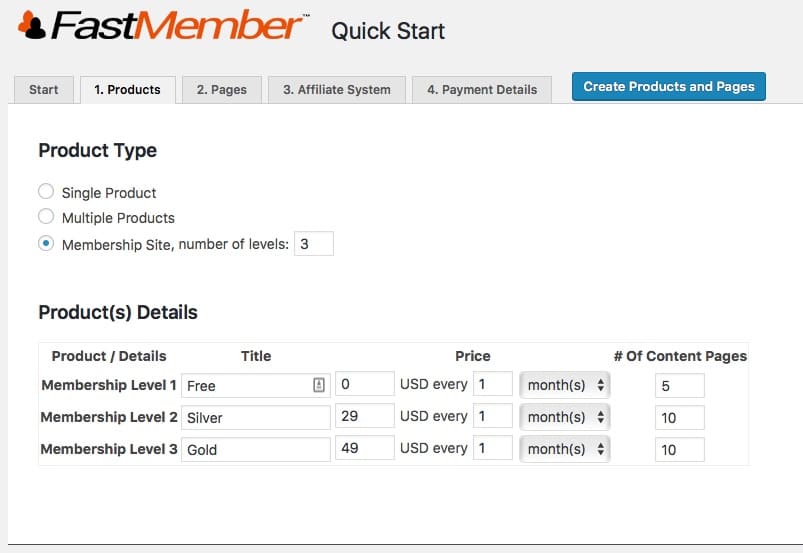 Products - Add your products, prices and any number of associated content pages
Sales & Thank You Pages - Adds a page for your sales copy and also a thank you page where customers are taken to after purchase (you can add an upsell here)
Affiliate System - Choose if you wish to use Fast Member's integrated affiliate system (and make more sales through direct customer referrals)
Payment Details - Select which of the built in payment methods you wish to use and whether you wish to add a coupon form to the sales page. This then automatically adds a payment button to your sales page
After you run the Quick Start Wizard, all you need to do is add your content to the created pages and you are ready to begin making sales.
11. Track Your Sales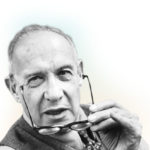 "What gets measured gets managed"
Peter Drucker - Business Management Guru & Educator
As you dig deeper you'll realise there is something important missing from many membership platforms.
It's the simple ability to know which products are performing the best and then being able to optimize your funnel based on the data given.
Using Google Analytics gets you some way there, but there are often far too many false positives reported.
For example, new customers may visit your 'thank you page' more than once if they purchase on mobile and then access later on a laptop or tablet.
Each device would register as a unique visitor in your analytics and will trigger a 'successful sale' each time. This completely screws up your conversion ratio.
There are many tracking solutions which you can set up to overcome this, but they  often require extra running monthly costs.
12. Special Offer Funnels
What about special offers designed exactly for your sales funnel?
Can you offer trials, discounts, coupons, one time offers or one click upsells based on user behaviour?
You may need to do specific things depending on how your funnel is designed.
Maybe you need a timer on certain pages which redirects to another page when it expires?
Perhaps you wish to run a discount only to members who have purchased a certain product.
Or you want to display a One Time Offer for new members for a fixed number of page views before it disappears forever.
Scarcity in marketing is powerful but often abused with lame methods.
(How many times have you refreshed a page with a countdown timer which simply starts again? It's predictable and makes you less believable. Genuine scarcity gives you genuine credibility)
The problem is these specialised funnel tweaks often require a number of different plugins and scripts to pull off. Setting all this up can become time consuming and confusing and expensive.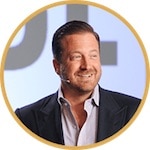 "Behavioral Dynamic Response is truly the "holy grail" of Internet Marketing"
Frank Kern - "most sought after Direct Response internet marketing consultant and copywriter on the planet"
13. Behavioral Dynamic Content
When you are running a multi tiered membership site you will wish to show relevant content to your members based on the products they have purchased.
To take this a step further you may even wish to show content based on various conditions such as 'not yet purchased product A' or 'purchased product A but not yet product B'
This creates a unique customised experience for your members and gives you powerful options for mapping out advanced funnels based on user behaviour.
(You can read more about these advanced funnels in a special report we've put together called 'The Secret Sales Funnel'... download here)
14. Freedom From Lock Ins
Future proofing your site is always an important consideration. For example you may wish to sell your member site as a complete business.
A potential buyout of your site might even mean the new owners want to export the data into another system.
If your choice of membership platform doesn't allow extensive data exports then this could be a dealbreaker.
Even for your own peace of mind, and for any future custom integrations, having access to all your site data in an easy to export format is a huge asset.
Here's The Final Word
Finally these important points are often overlooked when choosing which software to use
How long has the software been available?

How well tested is the software?

How flexible is the development and can the plugin be modified if needed?

How often are updates put out and are they tested beforehand?

How responsive is their support?

How well documented are the tutorials?

Is there an active community of users?

Can you get personalised help with your setup?
Still There Is More
Along with all the impressive built in integrations we offer a number of powerful add on plugins. For a limited time you get access to your choice of these add ons (including our powerful Stripe add on) for no extra cost.
The add ons have a combined separate value of $558 which we are waiving as part of a limited special offer. (Fast Member wont even cost you anywhere this amount either)
Plus if you ever need it, we offer a tailor made service for all our customers. Now you can have a WordPress marketing expert setup your membership funnel exactly the way you want.