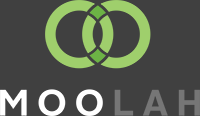 Fast Member, a premier secure digital delivery platform for WordPress, is pleased to announce support for Auroracoin and other virtual currencies with it's first add on plugin FM Moolah.
FM Moolah harnesses the power of the Moolah.io virtual currency payment processing platform and opens up the possibility for online content creators and marketers to begin accepting virtual currencies on their WordPress based membership sites.
"Choosing Moolah.io gives our users more flexibility in deciding which virtual currency they wish to accept. We recognize the need for site owners to have more choices when it comes to accepting online payments. We're now glad to show support for existing virtual currencies like Bitcoin and emerging ones such as Auroracoin." states Fast Member founder Dave Dunn.
Auroracoin is based on Litecoin, a Bitcoin alternative, and already has the 4th largest market cap of any crypto currency. Launched in February it is being distributed to the citizens of Iceland in a bold move to "provide Icelanders with an alternative to the króna, a currency they are forced by pain of imprisonment to use" claims it's mysterious creator Baldur Friggjar Odinsson.
Moolah.io currently support's Auroracoin, Bitcoin, Darkcoin, Dogecoin, Litecoin, Mintcoin and Vertcoin.
Fast Member turns any WordPress site into a membership based secure digital delivery platform. Content creators and marketers can deliver their digital content to their customers and subscribers in an efficient and secure manner.
More news about Auroracoin can be found here on Forbes.com and on their twitter page.