Last week WordPress released version 5.1 with many improvements to the new Gutenberg editor.

As usual we are testing each WordPress beta before the full release to make sure everything stays compatible and this update to Fast Member is fully working with 5.1

We also have a long list of improvements and a new licensing system in place.

Read on to find out how this will affect you and how to make sure you get the latest Fast Member updates.
New Licensing System
With this 1.4 update we introduce a new licensing system. Fast Member will now download through the Fast Flow Dashboard.

You can download the Fast Flow Dashboard directly from the WordPress repository here.

The Fast Flow Dashboard is going to become a powerful core component of how Fast Member works as you will find out in the next few blog posts.

For now to get the latest Fast Member update, you will also need a Fast Flow licence. This video below explains more.
If you have a current active subscription with Fast Member then you should have already received an email with a licence code.

Simply install the Fast Flow Dashboard, enter the code and you will see Fast Member available to install. If you already have Fast Member installed then you can check for updates and the WordPress update system should take care of you.

If you were grandfathered in back when we launched version 1.0 then you can login to the Fast Member site and activate your Fast Flow licence. You will be sent an email and also taken to the Fast Flow site.

If you have already purchased any of our recent add on offers then you will already have a Fast Flow licence. When you make an activation request inside the Fast Member site then Fast Member will be instantly added to your licence and will appear in the Fast Flow add ons page ready for you to install.

Login to the Fast Member site now to activate your Fast Flow licence.
Fast Member Updates
We have a long list of added features in the change log. Here are just a few highlights.
Payment System Removals
Payza – Due to a recent takedown of Payza by the US Deptment of Homeland Security and the Department of Justice, we have decided to remove support for Payza. We don't believe anyone was actually using the system and there is no point keeping an unused processor and maintaining support for it- especially when the US Government have shut them down for money laundering. Enough said.
Solid Trust Pay – We've also taken the decision to remove Solid Trust Pay as there was no indication of this platform being used. Contact support if this affects you.
FastPay – Due to concerns with PayPal we have removed the FastPay option from the affiliate system. This method of rotating payments between yourself and the affiliates is very outdated and risky method and would only land you in trouble with PayPal so we decided it is best we drop it altogether.
Hosted Buttons Removed
We have also dropped the embedded hosted buttons from within the Fast Member plugin. They are still available on the server if you have linked to them. However we recommend you download them and host them on your own server. You can download the buttons pack here
Drip Day Correction Removed
In version 1.0.8 we introduced a drip day correction script to allow syncing of the drip days with the Autoresponder. This has now been removed as it is no longer needed. Any issues with drip days upon installing this 1.4 version contact our support.
Learn Dash Support
This 1.4 version see full support for protecting Learn Dash courses, lessons and quizzes. You can now sell your Learn Dash courses through Fast Member and collect monthly subscriptions using the FAST payments engine.

Subscription Billing Notifications
We've also added a new email notification to the product emails. You can now let your customers know a number of days in advance of their next billing date that a payment is due. This can be especially helpful for annual subscriptions and serves as a courtesy reminder they will be charged.
Disable Email Notifications
You also have the option disable both the main product welcome notification and the subscription notification. This may be useful if you have another system which handles your email notifications or you have bundled products together and only want one email to be sent.
GDPR Compliant Signup Forms
With improvements to the registration process we've added an optional GDPR checkbox to the signup form and a GDPR status to the members list.
We've also added privacy notice section to the registration form so you have even more flexibility and ensures you stay compliant with any regulations.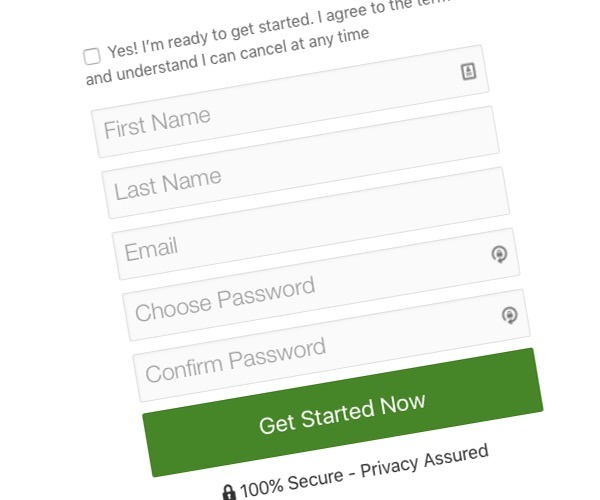 As an aside, we've also tightened up the CSS of the registration forms and now they look fresh and modern and will adapt to your theme with ease.
Various Interface Changes
We've condensed the settings page with the use of an accordion to make it quicker to access the areas you need.

Tightened up the product selection options within the interface using a the tag style search and select. This is a big improvement over the old method of selecting from a list and holding shift to select multiple products.

You can also sort members by last login so you know how active your users are – this can further filtered by each product.

We've also added shared members home page to the Quick Start Wizard which will give your members a central point for landing after they login. You can always change this in the product settings.
Fast Flow Dashboard Widgets
As mentioned the Fast Flow Dashboard is going to become a core part of how you use Fast Member.

Part of this is the introduction of custom dashboards with easy to create widgets. We've added a few basic Fast Member widgets which will be improved on over the next release and will allow you to fully see the what your marketing is doing from a single central location.
User Tagging
The Fast Flow Dashboard also introduces user tagging to WordPress. Using Fast Tags you can tag and segment your users. Fast Member directly integrates with the Fast Tags and you can begin tagging users based on products purchased, links clicked and signup forms.

Once your users are tagged you can then directly sync your WordPress site with a number of marketing platforms, including Active Campaign and Kartra, using our growing collection of add ons.

There will be updates shortly on how this all fits together with Fast Member so stay tuned!